Selecting the right wedding entertainment can have a huge impact on your wedding reception, and can be the difference between having a wedding to remember, and one your guests would rather forget. It may be that your wedding budget allows for both a live band and a DJ to play afterwards, but if you have to choose between the two, here are some of their pros and cons.

Hiring live bands for your wedding reception
Live music is far more likely to get your guests up and moving than a DJ, and a live band will give them something to watch as well as something to listen to. Depending on the lead singer, your guests may well interact more with live bands when they are dancing than they will with DJ's. Bands can also speed up or slow down the music in response to your guests' behavior.
The sound quality of live bands can be better than with DJ's as long as they have had the chance to sound check in advance, and the acoustics of the wedding venue are suitable. If you choose the right type of live band for your wedding; tribute bands and Latin American bands are currently popular choices, they can really complete the atmosphere and theme of your wedding reception.
There are a few downsides to hiring a live band for your wedding entertainment, not least the potential cost which puts many couples off right away. A band may also be overpoweringly loud if you don't have a very large venue, and may prevent your guests from mingling and chatting as they would like.
Bands may specialize in one particular sound, but be inflexible about playing songs you particularly like, or responding to the reactions of your guests. Finally, a band will not be able to play for as long as DJ's can, and they will need to take regular breaks, during which you will have to have pre-recorded music anyway.
Hiring DJ's to provide your wedding entertainment
Most couples find that hiring a DJ is more than enough to make their reception go with a swing. One of the main benefits is that the favorite songs you have chosen will be performed by the original artists and you don't risk getting a really bad cover version. DJ's will also have a vast catalog of music that will appeal to all age groups and music tastes.
A DJ can help to make your reception run smoothly by seamlessly mixing that crowd pleasing disco tune into the music you have chosen for cutting the cake, or the father and bride's dance. A good DJ can act as the MC for your wedding, introducing certain events such as the first dance, or the opening of the evening buffet.
Potential downsides to hiring a wedding DJ are that they do have a tendency towards bad jokes, cheesy lines, and embarrassing your friends and relatives. Some are so used to their wedding routine and patter that they go onto autopilot and make mistakes, playing the wrong song for your first dance, or playing music that you have particularly requested they avoid. It is essential that you see your wedding DJ in action before you make a definite booking to be sure that their style fits with the type of wedding you envisage.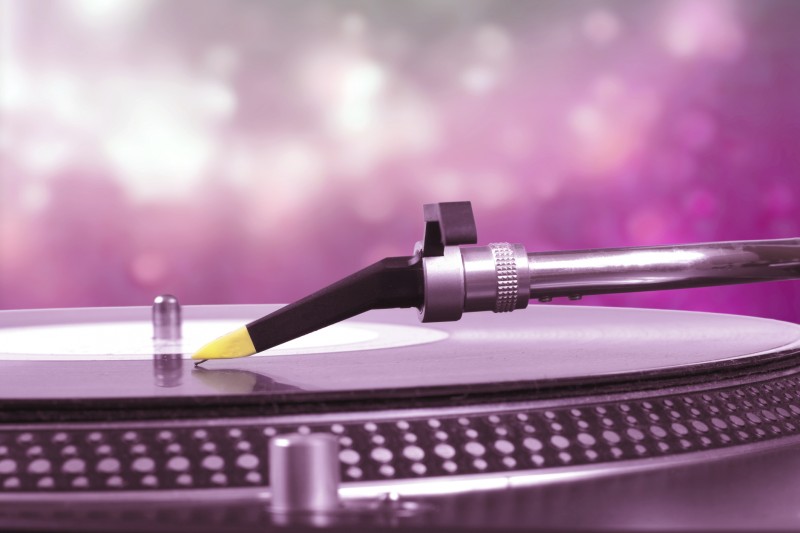 Questions to ask wedding DJ's
If you do decide to hire a DJ to provide your wedding entertainment, there are a few questions you should ask before paying that deposit:
Can they provide recent references, preferably another bride you can call for a chat?
Do they have a video clip of them playing at another wedding?
Are they happy to meet in person to discuss your music preferences?
Will they put together a unique play list to suit your musical preferences?
Will they be able to take requests from guests on the night?
Can they let you see a rough play list in advance to make any amendments?
How will they encourage your guests to get up and dance?
Are they happy to announce wedding events while they are performing?
Do they have back up equipment in case of a technical problem?
Have they provided wedding entertainment at your venue before?
Will they provide lighting equipment?
How much will their services cost?
Will they require food and drinks while they are at the venue?
How much time will they need for setting up and dismantling their kit?
Get as much information as possible about potential DJ's to avoid the risk of them spoiling your big day with inappropriate music or commentary. Don't be afraid to ask the people they provide as references plenty of questions, and try to see your first choice of DJ perform before you commit to a booking.