Catchy hook in simple songs top requests says Maryland Wedding DJs.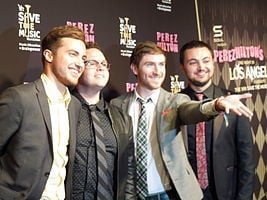 They are the songs of summer, the soundtracks to swim meets, weddings and the boardwalk that seem to never turn off, playing over and over again — and then again.
A few years ago, it was "Call Me Maybe," played so relentlessly that an alternative title materialized on YouTube: "Call Me Never." This summer it's "Shut Up and Dance."
"This woman is my destiny," Walk the Moon croons, "She said oooh oooh oooh …" and you can hear the rest by opening the door to any mall: "Shut up and dance with me."
Tunes have spun on repeat since the days of Greek choruses, but now social scientists are trying to explain how these songs become so viral and addictive. Some studies pin it on background singers. Others tie it to high pitches. One attempted to find a link to our Gross Domestic Product.
The newest explanation — and one attracting considerable scholarly interest — looks at lyrics and how the brain processes them. After studying every Billboard hit since 1958, researchers at the University of Southern California have discovered that a song's popularity is tied to the simplicity of the lyrics and how often they are repeated, exposing the brain's weakness for plainness.
"Tempo does not appear to matter," the USC researchers wrote in the April issue of the Journal of Consumer Psychology. "While every artist strives to create a catchy hook, they may also consider striving to write a coherent song in which the chorus is repeated frequently while utilizing a limited vocabulary."
Walk the Moon seems to have hit upon the perfect lyrical lexicon in "Shut Up and Dance," four simple words repeated 12 times, though for DJs, lifeguards and mall security guards, after hearing it for the 60th time, it can feel like an echoing albatross.
Evan Reitmeyer, a Washington-area DJ, is asked to play the song at almost every wedding.
"It's so simple and so repetitive," he said. "The first time I heard it, I said, 'That's a hit.' You can just tell right away."
But why?
The researchers behind the study think they know: Processing fluency. That's a theory in psychology that explains, as one study recently put it, how "people are more likely to engage in a given behavior the less effort it requires." Which basically means this: Human brains get really jazzed about things that are easy to grasp.
That might sound obvious, but it's a powerful force in the marketplace.
Processing fluency explains the success of simple designs, like the smooth rounded corners of the iPhone. It explains why directions printed in a simple font are deemed easier to follow than the exact same directions printed in a complicated font. And it explains repetition in numerous famous ad jingles, like this classic for Chili's ribs: "I want my babyback babyback babyback." (We apologize if that tune is now stuck in your head again.)
"If it's easier, it feels better," said Joseph Nunes, a University of Southern California professor and co-author of the repetition study. "If it feels better, it tells me I like it more. If I have a positive feeling about something because it's familiar, then I think I like it more."
But there's a catch, Nunes added: "Whether or not you really like is a philosophical question."
Repetition has been a hallmark of music since there's been music. Greek choruses got their name by masked actors repeating, in unison, lines that were easy to grasp. Composers in the 18th century used it. Even the Beatles couldn't resist: In George Harrison's 1987 solo hit "Got My Mind Set on You," he repeats the words "set on you" 20 times, though that seems like nothing compared to Meghan Trainor's 2014 hit, "All About That Bass."
Number of times the word "bass" is repeated: 40.
"Repetition has always been the transfats of song writing," said Sean Ross, vice president of music and programming at Edison Research, which consults on song selection with radio stations. "It's done because it works."
Nunes and his colleagues discovered just how powerful repetition is in their study. Besides analyzing the lyrics in Billboard hits, they asked study participants to rate parts of songs based on the repetition in lyrics. The less repetitious parts were deemed novel, thus less familiar. The repetitive parts were deemed familiar, translating easily into fluency.
The researchers did not find a number in which repetition was deemed annoying.
"The more repetitive the better," Nunes said. "There is no wear out."
The study also showed there is a sort of chicken-and-egg effect of these repetitive songs in the ether: The more repetitive the song, the more it is liked (chicken); the more repetitive the song, the greater the odds that it will debut in the Top 40. When songs hit the Top 40 — sometimes helped along by programmers trying to hand-pick hits at big radio networks — that breeds even more repetition since Top 40 stations spin the same songs multiple times a day (egg).
There is no escape.
These songs are used for newlyweds to make grand entrances at their receptions, to get people out of their seats at bar mitzvahs, and they are lip-synced in video mashups on YouTube, which invariably make their way to social media, where they spread even further. A search on YouTube for "Shut Up and Dance" reveals 149,000 videos. "Call Me Maybe," with 11 pleas for calls: 649,000.
At Camp Airy, a boys sleepaway camp in western Maryland, counselors had an easy time settling on the song they would lip sync to welcome campers: "Shut up and Dance."
"It was already everywhere," said Alexis Windwer, 20, who works in the camp's multimedia department. (These aren't your parents summer camps anymore.) "It has that quality to it where you can sing it really easily."
The camp shared the video on its Facebook page, generating nearly 100 likes.
"This is what camp is about!!" someone wrote. "The people! The songs! The moments!"
And while the moments stay the same, the soundtrack changes every year. That's the good news for the repetition weary: these songs eventually, like the flames under the s'mores, die out, emerging again years down the line at weddings as nostalgia moments.
Windwer said "Call Me Maybe," so hot a couple years ago, is no longer heard through bunk windows. But life repeats itself: Someone, somewhere is recording a repetitive song right now that will invade the airwaves next summer.
Might as well just shut up and dance.
By Michael S. Rosenwald
The Washington Post