While every wedding party has its own personality, it seems that a few types of groomsmen pop up in every group. From the fun-loving dude to the super serious best man, no crew is complete without a couple of these guys in it.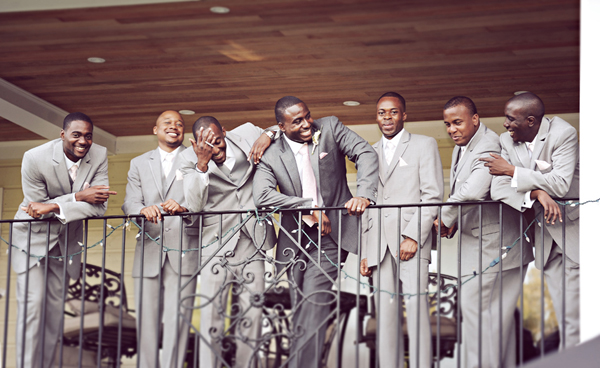 Photo by Scrole Vision Photography
1. The best man who takes his job super seriously.
2. The one who's way more into the bachelor party than the actual wedding.
3. The guy who can't seem to find a tux that fits…
4. …and the one who looks so fly in a tux, you're worried he'll steal your thunder.
5. The man who doesn't believe in marriage and thinks you're making a huge mistake.
6. The guy who try so hard to stay strong, but totally tears up at the wedding.
7. The party animal who you know will get everyone out on the dance floor.
8. …and the one who you secretly sort of wish would stay off the dance floor.
9. The guy who has practiced his toast at least 20 times.
10. The groomsman who's on a mission to get with one of the bridesmaids.
11. The one who is so excited for you, he can barely contain himself. Thanks, bro!
By Kristin Doherty